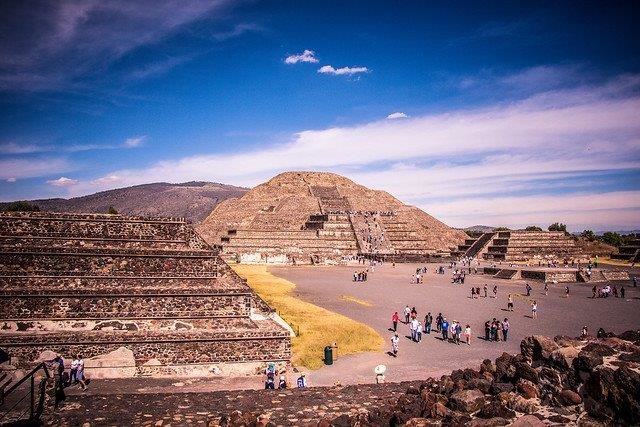 Cheap flights from Spain to Mexico City based on AeroMexico promotion!
Book the cheapest flights to Mexico City, Mexico from Madrid, Spain during AeroMexico promo sale from crazy lowr €282 round-trip! Fare is including all taxes, meals and hand bag. Checked luggage for extra fee… No matter where in Europe you live this is excellent offer for anyone searching for the cheapest flights from Europe to Mexico on board of this SkyTeam member! Do not miss this promo sale and book the cheapest flights to Mexico with AeroMexico discount offer!
Mexico City is the capital city of Mexico, and the largest city in North America by population. The greater Mexico City metropolitan area is one of the world's largest and the largest city by population in North America, with an estimated 26 million people living in the region. It is shaped roughly like an oval of about 60 by 40km, built on the dry bed of Lake Texcoco, and surrounded on three sides by tall mountains and volcanoes such as the Ajusco, the Popocatepetl and the Ixtaccihuatl. Mexico City proper (with a population of 8.8 million as of 2010) is in the Federal District (Spanish: Distrito Federal or D.F.), a federally-administered area (that is, not part of any Mexican state) which acts as the capital of Mexico. The rest of the metropolitan area extends beyond it into Mexico State, which surrounds D.F. on three sides. According to common usage, Mexico City is the same as the Federal District, but these are arbitrary legal fictions and aren't an accurate measure of city size. A large portion of Mexico City (urban pop. approx. 20m) is in Mexico State. Much in the same way that the city of Washington (urban pop. 4,586,770) has grown far beyond the limits of the District of Columbia in the United States. Hence, the creation of each city's respective metropolitan area in the 50's and 60's. The Federal District however is where most tourists will spend the majority of their time while visiting the city.
AeroMexico promotion conditions
Travel dates from January to June or September to November 2020
Max stay 12 months
Discount available till 31st of January
Booking
Madrid – Mexico City – Madrid from €282
Travel dates
11. – 19..2
8. – 23.3.
12. – 20.11.
24.11. – 7.12.
20.1. – 3.2.
27.1. – 10.2.
6. – 21.5.
14. – 21.6.
13. – 28.9.
11. – 25.11.
Accommodation in Mexico City

Mexico offers great range of accommodation from cheapest hostels for just few € a night to luxurious 5* hotels. To book your hotel in Mexico City you can use Booking.com.
Booking screenshot