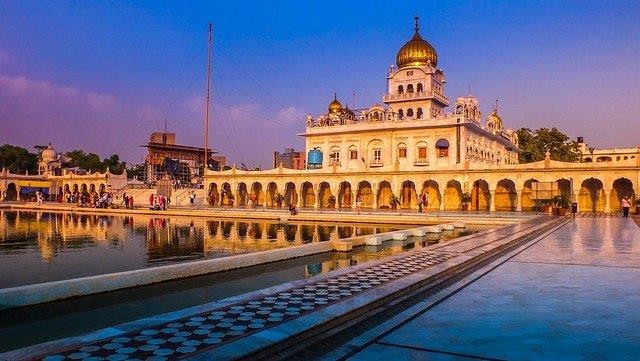 Cheap flights from Moscow, Russia to New Delhi, India based on Turkish Airlines promotion.
Fly cheap to New Delhi, classic destination in India from Moscow, Russia! Have a look on these discounted flights using current Turkish Airlines promo sale already for €200 round-trip! Fare is including all taxes, meals, hand bag as well as checked luggage..  Offer is based on service of Turkish national flag airlines with one stop in Istanbul. This is extremly good deal considering good service of the airlines and that this is such a cheap flight. Below you can find currently the cheapest flights on this route.
New Delhi is India's capital city and the home of executive, legislative, and judiciary branches of the Government of India. Delhi is a large metropolis with strengths in arts, commerce, education, entertainment, fashion, finance, healthcare, media, professional services, research and development, tourism and transport all contributing to its prominence. Delhi is said to be one of the oldest existing cities in the world, along with Jerusalem and Varanasi. Legend estimates it to be over 5,000 years old. Over the millennia, Delhi is said to have been built and destroyed 11 times. The oldest alleged incarnation of the city shows up in the Indian mythological epic Mahabharata as Indraprastha.
Turkish Airilnes promotion conditions
Travel dates from September 2019 to April 2020
Max stay 1 month
Discount available till 8th of August
Booking
Moscow – New Delhi – Moscow for €200
Travel dates
16. – 30.9.
31.10. – 14.11.
6. – 20.11.
3. – 15.12.
19. – 26.1.
25.1. – 8.2.
5. – 20.2.
15. – 28.2.
4. – 18.3.
Accommodation in New Delhi, India

New Delhi offer great range of accommodation from cheapest hostels for just few € a night to luxurious 5* hotels. To book your hotel in India you can use Booking.com.
Booking screenshot