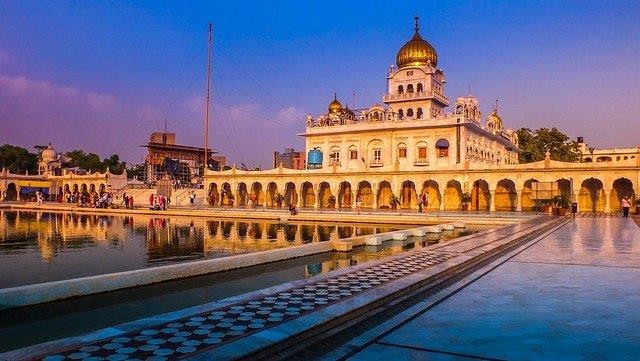 Cheap flights from Romania to India based on Turkish Airlines promotion.
Book the cheapest flights to New Delhi, India from Constanta, Romania during Turkish Airlines promo sale already for €308 round-trip! Fare is including all taxes, meals and hand bag as well as checked luggage. Moreover you can fly on board of 4* Turkish Airlines, awarded as best European airlines six years in a row! You are looking for classic destination in India do not miss this promo sale!
India is the largest country in the South Asia Region, located primarily in the center of South Asia, and shares International borders with Pakistan to the north-west, China and Nepal to the north, Bhutan to the north-east, and Bangladesh and Myanmar are to the east. Sri Lanka lies to the south, Maldives to the south-west and has maritime boundary 8 Indonesia to the south-east of India in the Indian Ocean. The Republic of India is the seventh largest country in the world by area and, with over a billion people, is second only to China in population, although its much higher birth-rate makes it likely to reach pole position in less than ten years. It is an extremely diverse country, with vast differences in geography, climate, culture, language and ethnicity across its expanse, and prides itself on being the largest democracy on Earth and a hub of trade in Southeast Asia.
Turkish Airlines promotion conditions
Travel dates from March to April 2020
Max stay 1 month
Discount available till 7th of August
Booking
Constanta – New Delhi – Constanta from €308
Travel dates
18. – 30.4.
18.3. – 4.4.
22. – 30.3.
25.3. – 13.4.
30.3. – 11.4.
Accommodation in New Delhi, India

India offer great range of accommodation from cheapest hostels for just few € a night to luxurious 5* hotels. To book your hotel in New Delhi you can use Booking.com.
Booking screenshot